Greetings and Welcome!
Welcome to the website of the URCNA, a federation of churches united in faith and confession, exercising the ministry of reconciliation by proclaiming the gospel of Jesus Christ to the ends of the earth. For information regarding the URCNA, including the location of URCNA churches near you, please use the 'Find a Church' tool.
Church Locator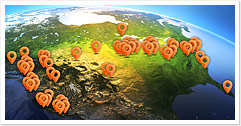 Are you looking for a church home? Would you like to visit a church and hear the Gospel proclaimed? Travelling? Find a church home near you.
What We Believe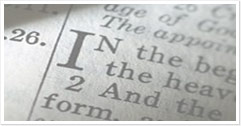 We believe the church possesses a spiritual unity in Christ and in the Holy Scriptures. Therefore, the churches of our federation unite with other like-minded churches. We display our unity by means of a common confession...read more
Missions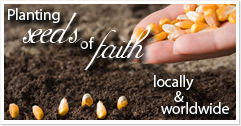 Recent Ministerial News
Covenant Reformed Church, Rev. Doug Barnes (641) 620-1777 & Grace
Posted 5/18/17
11:03 AM EST

Covenant Reformed Church of Pella, Iowa, hereby announces that Mr. Bryce De Zwarte, a student at Mid-America Reformed Seminary, successfully sustained his licensure exam on May 17, 2017 and has been granted licensure to exhort. He can be reached at brycedezwarte@gmail.com or by telephone at 641-204-1580.
---
Zeltenreich Reformed Church, Rev. Robert M. Godfrey (717) 354-9642 & Catherine
Posted 5/16/17
05:21 PM EST

The Consistory of Zeltenreich Reformed Church, New Holland, PA has extended the license of Blake Denlinger to preach. He may be contacted at denlingerblake@gmail.com
---
Emmanuel United Reformed Church, Rev. Ralph Pontier (780) 674-3552 & Lois
Posted 5/16/17
12:04 AM EST

The Emmanuel United Reformed Church of Neerlandia, Alberta announces that Mr. Kelvin Tiemstra, a student at Mid-America Reformed Seminary, has successfully sustained his licensure exam on May 15, 2017 and has been granted licensure to exhort. He can be reached at kelvintiem@hotmail.com.

With gratitude to God,

Rev. Ralph Pontier, Minister Emeritus
---
Emmanuel United Reformed Church, Rev. Ralph Pontier (780) 674-3552 & Lois
Posted 5/12/17
02:17 PM EST

With the permission of his consistory and concurring advice from classis, Rev. Ralph Pontier was granted emeritus status effective May 8, 2017 preaching his farewell sermons on Sunday, May 7. A congregational farewell evening is scheduled for May 12. Rev. Pontier hopes to remain active in various aspects of ministry. He and his wife plan to move to Pella, Iowa later in May.




Emmanuel Reformed Church of Neerlandia, Alberta

Mr. Kevin Tiemstra, Clerk of Consistory
---